DEVELOPING A DISTINCTIVE CULTURE IN A MULTI-GENERATIONAL MARKETPLACE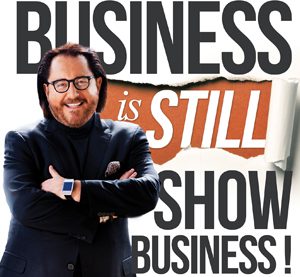 Your organization's culture will always trump your organization's strategy – for culture determines how we execute. Yet, in this time of so many diverse generations and cultures working together in our organization, how do we develop a culture that creates distinction? In this program, Scott helps you develop a game plan that respects our differences – and helps us draw strength from our diversity.
Key takeaways:
Why "different" from how we do it doesn't mean "incorrect" in how it's done
How generational differences can create distinction when we develop an open, accepting organizational culture
How to thrive in a workplace with multiple generations, and how to work with people who think differently than you
"A very inspirational message that further reinforces the fact that PEOPLE are the greatest variables in the customer experience of any organization.Thank you, Thank you, Thank you!"
JUNIPER
Every custom-designed program includes step-by-step strategies and actionable solutions that can be applied to an endless range of workplace challenges.
Scott McKain, CSP, CPAE, custom-designs dynamic presentations that inform and inspire. His unique platform style has earned him induction into the Professional Speakers Hall of Fame and his remarkable content earned him membership (along with Dale Carnegie, Zig Ziglar, and Og Mandino) as one of only 24 in the Sales and Marketing Hall of Fame.
EXTENDED PROGRAMS
The content found in all of Scott's keynote programs can be expanded to half-day, highly interactive seminars and workshops – or combined in a customized manner specific to your organization's unique needs to create highly engaging programs.
A FEW OF THE DISTINCTIVE ORGANIZATIONS THAT HAVE CHOSEN SCOTT FOR THEIR IMPORTANT EVENTS…