DISTINCTIVE SALES:
How To Stand Out In a Hyper-Competitive Marketplace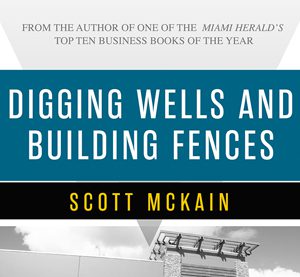 Our research shows that not only are most organizations selling customers and prospects exactly like their competitors, they're also not emphasizing the differences that will make them the superior choice. In this program, Scott shows the steps required to sell uniquely in a hyper-competitive marketplace.
Key takeaways:
Sell the differences that make you a preferred choice
Four ways to sell uniquely from your competition
How to transcend transaction and develop loyal relationships for more sales
The six key disconnections between sales professionals and their customers
"Our sales force is raving about Scott McKain!"
ECOLAB
Every custom-designed program includes step-by-step strategies and actionable solutions that can be applied to an endless range of workplace challenges.
Scott McKain, CSP, CPAE, custom-designs dynamic presentations that inform and inspire. His unique platform style has earned him induction into the Professional Speakers Hall of Fame and his remarkable content earned him membership (along with Dale Carnegie, Zig Ziglar, and Og Mandino) as one of only 24 in the Sales and Marketing Hall of Fame.
EXTENDED PROGRAMS
The content found in all of Scott's keynote programs can be expanded to half-day, highly interactive seminars and workshops – or combined in a customized manner specific to your organization's unique needs to create highly engaging programs.
A FEW OF THE DISTINCTIVE ORGANIZATIONS THAT HAVE CHOSEN SCOTT FOR THEIR IMPORTANT EVENTS…