ICONIC: How Organizations and Leaders Attain, Sustain, and Regain the Ultimate Level of Distinction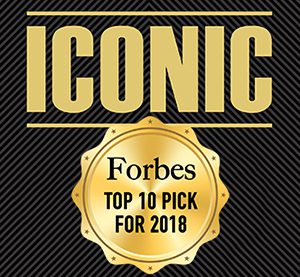 "For every Amazon, there is a Sears. For every Starbucks, there is a HoJo's. For every Apple, there is a Nokia. How do you ensure distinction – personally and organizationally – so you don't get left behind in a changing marketplace?"
After the enormous success of "Create Distinction," a client asked Scott, "What's the ultimate level?" That inspired his new book – and keynote presentation – "ICONIC." How does a professional or organization become so distinctive that they not only stand out in their industry, but set the benchmark for innovation, customer experience, and employee culture?
Key takeaways:
The Five Factors of Iconic Performance
The ONLY two factors upon which customers will judge you
Why much of what you've heard – like "under promise/over deliver," "defense wins championships," "sell harder" – does not work in today's marketplace of multiple generations and cultures.
"The only speaker in the history of our company to have received a perfect score from EVERY attendee at our most important global partners event. We've booked the leading speakers in the world. Scott McKain received the highest ratings of all."
CISCO
Every custom-designed program includes step-by-step strategies and actionable solutions that can be applied to an endless range of workplace challenges.
Scott McKain, CSP, CPAE, custom-designs dynamic presentations that inform and inspire. His unique platform style has earned him induction into the Professional Speakers Hall of Fame and his remarkable content earned him membership (along with Dale Carnegie, Zig Ziglar, and Og Mandino) as one of only 24 in the Sales and Marketing Hall of Fame.
EXTENDED PROGRAMS
The content found in all of Scott's keynote programs can be expanded to half-day, highly interactive seminars and workshops – or combined in a customized manner specific to your organization's unique needs to create highly engaging programs.
A FEW OF THE DISTINCTIVE ORGANIZATIONS THAT HAVE CHOSEN SCOTT FOR THEIR IMPORTANT EVENTS…