CREATE DISTINCTION: What To Do When "Great" Isn't Good Enough to Grow Your Business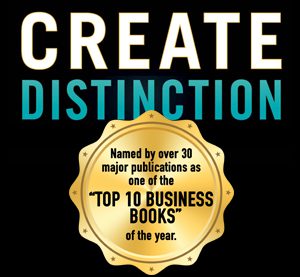 How do you stand out from your competition so you become their preferred choice in a volatile marketplace? Scott reveals the elements that pull you back to the pack – and the Four Cornerstones of Distinction it takes to attain remarkable success.
Key takeaways:
How to avoid the mistakes of commoditization
The specific steps you must take to create distinction
The importance of personal responsibility in organizational growth
"I have but a brief moment to say what profound effect your presentation has had in my business and personal life. Thank you, I will endeavor to make myself stand out."
SYSCO
Every custom-designed program includes step-by-step strategies and actionable solutions that can be applied to an endless range of workplace challenges.
Scott McKain, CSP, CPAE, custom-designs dynamic presentations that inform and inspire. His unique platform style has earned him induction into the Professional Speakers Hall of Fame and his remarkable content earned him membership (along with Dale Carnegie, Zig Ziglar, and Og Mandino) as one of only 24 in the Sales and Marketing Hall of Fame.
EXTENDED PROGRAMS
The content found in all of Scott's keynote programs can be expanded to half-day, highly interactive seminars and workshops – or combined in a customized manner specific to your organization's unique needs to create highly engaging programs.
A FEW OF THE DISTINCTIVE ORGANIZATIONS THAT HAVE CHOSEN SCOTT FOR THEIR IMPORTANT EVENTS…